NYIP Famous alumni
NYIP trains photographers of all types. Some of our students want to learn photography as a hobby. Others want a photography career, or a side business as a freelance photographer. It's our job to help photographers reach their goals with our photography courses.
Below is a list of some notable NYIP graduates.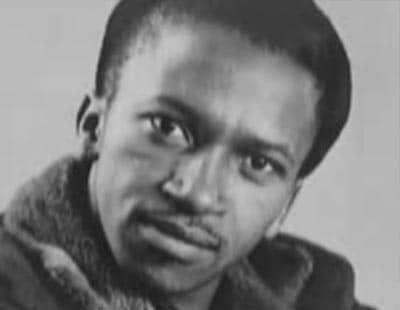 Ernest Cole
Volumes could be written about NYIP graduate Ernest Cole, and an international exhibit of his work, mounted after his death in 1990, attests to the artistic power of South Africa's first black photojournalist. Cole went into exile in 1966, after he completed his course at NYIP and received School support on a project which involved recording the social effects and evils of apartheid which he witnessed on a daily basis.
As the son of a tailor and a washerwoman, he experienced his home and the surrounding township bulldozed by the government as a "black spot." In order to take photographs of some of the terrible conditions in South African mines, he had to hide his camera in a lunch bag, buried under an apple and sandwiches. One of his arresting images was a hospital scene, with children sitting on the floor; the caption read "New cases have their names written on adhesive tape stuck to their foreheads."
His photographs were first published by Random House in the 1967 book House of Bondage, a title banned in South Africa. The exhibit "Ernest Cole: Photographer" was organized by the Hasselblad Foundation.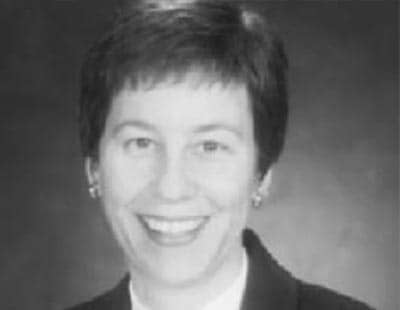 Renee Bobrowski
It's difficult to pigeonhole graduates of the New York Institute of Photography, as they're a diverse, multi-talented lot. Here's a case in point: After high school, Renee Bobrowski's life took her into medical training, first graduating summa cum laude in nuclear medicine from Jesuit University of Detroit in 1985, and then receiving her MD degree in 1989 from Wayne State School of Medicine. She now serves as Co-Director of Maternal Fetal Medicine and Women's Services at St. Alphonsus Regional Medical Center in Boise, Idaho.
She has received many awards over the course of her career, including "Best Doctors in America" and "America's Top Obstetricians and Gynecologists." She has her private pilot's license, and she's adventure traveled on all seven continents. Dr. Bobrowski climbed to the summit of Mt. Kilimanjaro in Tanzania, she's completed a triathlon after only learning to swim in 2009, and she recently competed in a Half-Ironman race. We're theorizing that the photography training she received from NYIP has helped her document her many personal and professional adventures.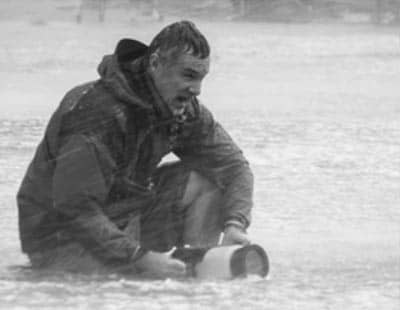 Jim Edds
Jim Edds falls into several categories: adrenaline junkie, happy professional photographer, and proud graduate of the New York Institute of Photography. His road to photo fulfillment was a rocky one, however. When his research chemist position in the paint industry moved from the perfect beach location in Pensacola, FL, Jim decided not to follow. His eight months of unemployment "convinced me that life is too short not to do what you loved for a living."
Edds had always enjoyed underwater photography, and he found an Environmental Specialist position with the Department of Environmental Regulation in the Florida Keys. He began to photograph underwater subjects in earnest while enrolling in his NYIP course. "That course was key to my future success as a working Pro. At NYIP they teach you all forms of photography—not just outside."
Edds now embraces photography for a living, and he chases hurricanes, waterspouts, freediving teams, and extreme weather subjects. His still and video work has been published in a wide range of outlets, including National Geographic, The Weather Channel, ESPN, Outside, Maxim, Discovery Channel, ABC News, Fox News, and The Travel Channel.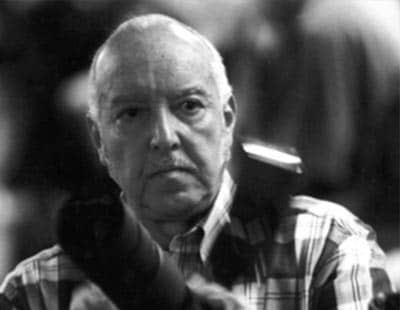 Matthew Lewis Jr.
New York Institute of Photography graduate, Matthew Lewis Jr., was awarded the Pulitzer Prize in 1975 "for his photographs in color and black and white." Lewis had begun working for the The Washington Post ten years earlier. And this Pulitzer was historical for two reasons: (1) It was the first Pulitzer Prize ever given to a portfolio of color pictures, and (2) Lewis was the first photographer at The Post to have ever been awarded a Pulitzer Prize.
Lewis embodies the photographic principle of making the image express something within the photographer; Lewis covered—to a great extent—the Civil Rights movement and the work Dr. Martin Luther King Jr. While on assignment to photograph one of Dr. King's appearances in a church, Lewis remembers getting "palpitations of the heart…and when he [Dr. King] raised his arm, and the light cascaded up his arm, right up to his fingertips, I went 'click' and I captured—on film—my personal feelings of Martin Luther King."
These days, long after his retirement from The Washington Post, the Baltimore Afro-American Newspaper, the Thomasville Times, and Potomac, Lewis has started a non-profit venture to produce an educational documentary "that will trace 100 years of historical photographs." His love affair with the camera is far from over.
Carmel Vitullo
Carmel Vitullo was a painting major, but she never believed she was "good enough" as a painter to pursue that passion—despite a self portrait she loved and accidentally left behind in a move. Trained in painting at the famed Rhode Island School of Design, she studied at the New York Institute of Photography in the 1940s and pursued her other artistic passion. Inspired by the work of Henri Cartier-Bresson, she became a follower of the artistic imperatives of showing space and time in her work.
Carmel's huge photographic break was a display of her work in the influential 1955 "The Family of Man" exhibit at the Museum of Modern Art (MOMA) in New York. Her "Grand Central Station" image in the show established her identity as a quick-witted, spontaneous photographer—she was running to catch a train when she readied her camera and photographed refugees being transported to a relocation center. Three of her works are part of MOMA's permanent collection.
Carmel Vitullo has photographed neighborhoods, everyday life, people, and events during her long and storied career, capturing places in time for everyone to enjoy and appreciate. Her works are an important part of photographic history, and their beauty is captivating.
Freddy Larsen
Norwegian photographer Freddy Larsen grew up in Brooklyn. His view of the Manhattan skyline sparked his life-long love affair with architecture. This graduate of the New York Institute of Photography, living in Barcelona since 2008 (hopping between Spain and his primary home in Norway), spent over twenty years working for ad agencies.
His move to Spain nurtured his fascination with architectural photography, taking building shots at dramatic angles and capturing sculptural forms with an eye towards light, materials, and space. His work has received international praise for the motion and startling new perspectives he's been able to bring to film.
Recognition comes to Freddy Larsen from many quarters, lecturing and exhibiting at Spain's Altea Institute. Leica magazine called him the "architectural eye" among photographers.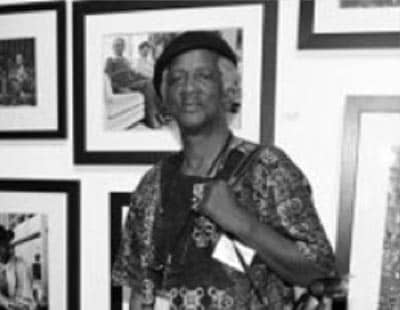 Jim Alexander
Jim Alexander was born in 1935 in Waldwick, New Jersey, heading off to the Navy in 1952, during which he developed his passion for photography, apprenticed with a photographer at his base, and getting his first paying gigs, selling photo portraits to fellow sailors for fifty cents apiece. After the navy, he detailed cars, managed a pool hall, and managed a newspaper route.
It wasn't until 1964 that he moved to Ridgewood, NJ and hung out his shingle as a freelance photographer. The enterprising Mr. Alexander got a certificate in business management from Rutgers University and in 1968, graduated from the New York Institute of Photography. That was a big year for him, photographing grassroots national responses to the assassination of Dr. Martin Luther King. His reputation grew as a documentary photographer, leading him to work at Bruner Productions and Yale University's School of Art and Architecture's Black Environmental Study Team.
Alexander moved to Atlanta in 1976, working for the Southern Cooperatives, then became the photographer in residence at the Atlanta Neighborhood Arts Center. He set up the Photo/Media Photography Collective studio gallery center in downtown Atlanta in 1982, became Clark College's photographer in residence in 1985. His work has won many awards, and he's had his jazz photos featured in a solo exhibit with the National Black Arts Festival. He still photographs, but is also a lecturer, teacher, curator, and mentor to youth and adults at the Carlos Museum, Fulton County Arts Council, Upward Bound Programs, the Tupac Amaru Shakur Foundation, the African American Jazz Caucus, the International Association for Jazz Education, and Emory University.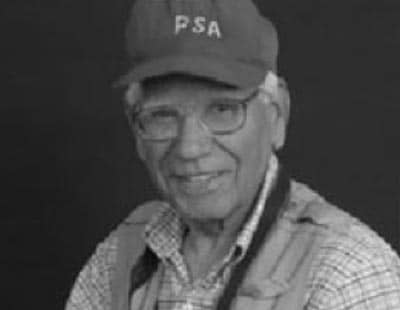 Shaikh M. Amin
Shaikh M. Amin (FPSA, PPSA, EFIAP) is an internationally recognized photographer. He's a retired employee of Saudi Aramco who worked for the world's largest petroleum company for 37 years. As Mr. Amin recalls, "I was interested in photography since a very early age and was making pictures of my family and friends using a borrowed camera. But since photography was a very expensive hobby, I could not pursue it seriously."
When he joined Aramco in 1948, he started saving money and bought a Rollicord twin lens reflex camera with his savings. "I took pictures on my own first, but as my proficiency in this art developed, I started doing freelance photography. On weekends during my free time, I took pictures at private parties and sports. During this period, I enrolled in the correspondence photography course offered by the New York Institute of Photography while doing my regular job."
Mr. Amin became a photographer in the Photo Lab of the PR department at Aramco in 1964, and when he retired in April 1985, he was their chief photographer. Even during retirement, from 1985 to 1994, he worked as a photographer consultant three months a year for the company. He now lives in Islamabad, and is the International Representative in Pakistan for the Photographic Society of America, a member of the Directory Board of the Photographic Society of Pakistan, and Vice-President of the Islamabad Camera Club; he was also awarded fellowships with the Photographic Society of America and the International Federation of Photographic Art. He enters international photography competitions, and has won 51 gold medals, three United Nations awards, and second place in color photography at the 1976 International Industrial Photography Competition in New York.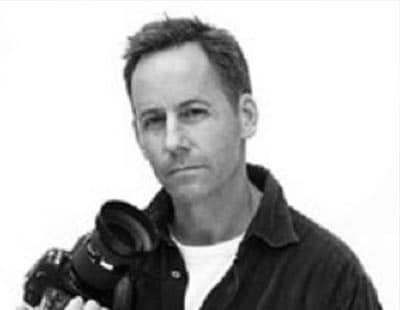 Michael Doven
Photographer and New York Institute of Photography graduate Michael Doven has lived a charmed life. This 1997graduate of NYIP was already an accomplished photographer before he studied with us, having worked extensively in the industry since 1977.
His creativity is sparked by his active lifestyle, traveling the globe (visiting more than 50 countries by the time he was 25), participating in cinematography classes, and working with the best directors of photography for major motion pictures since 1991, including roles like production assistant and associate producer for Tom Cruise on movies like Jerry Macguire, Magnolia, The Firm, A Few Good Men, Eyes Wide Shut, Minority Report, Vanilla Sky, and the Mission Impossible series.
Doven's world travels put his equipment to the test, shooting with a Nikon F4 and F5 and then several Mamiya 645s and Mamiya 7s. He's currently using the Nikon D3, the Hasselblad h3D and the RED One. Two of his images have been represented by Christie's International to raise money in their Annual Green Auction to benefit environmental charities like Conservation International and the Central Park Conservancy. His 2011 Christies' photograph was taken several years ago when Doven rented a helicopter and flew from Kathmandu, Nepal to the Mt. Everest Base camp. After having tea with the Lamas in a nearby monastery, he saw amazing blue mountains and took his fine art piece EVEREST VALLEY from the helicopter. The clear day and 18,000-foot altitude created intense blue colors that he perfectly captured in a timeless photograph.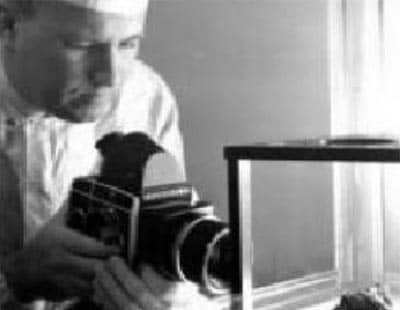 Paul Gilmore
Paul Gilmore, a graduate of the New York Institute of Photography, will forever be known as "Earth's First Moon Rock Photographer." Every major news publication in the world published his photographs of the Apollo 11 moon rocks.
Beyond extraterrestrial subjects, Gilmore has traveled the world on photography assignments, from Asia to the Caribbean and Central America. He and his wife Dawn work together to produce publications and other projects ranging far from their Georgia home base. He has been published in many industry publications covering the aerospace, advertising, publishing, and petrochemical sectors.
And Paul Gilmore has been noted for his accomplishments in photography, too: the President's Award from the Society of Photographers in Industry, certificates of recognition from Eastman Kodak and the PPA, and three awards from the International Association of Business Communicators.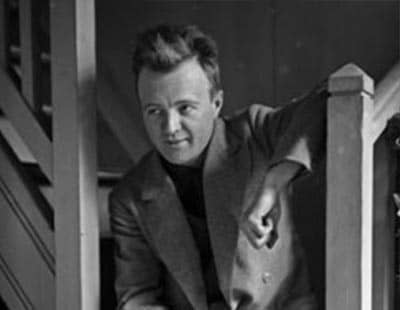 Maurice Tabard
Maurice Tabard traveled from his native France to the United States with his family in 1914. His father was employed in a silk mill, and Maurice studied silk design and painting. He soon became interested in photography and studied under Emil Brunel at the New York Institute of Photography in 1916.
His travels and a variety of jobs took him to Baltimore and Washington, DC where he did portraiture, including a portrait of President Coolidge's family.
In 1927, he returned to Paris with the intent of working in fashion photography, but meeting influential photographer Man Ray, he plunged head first into the Surrealist movement with friends painter Rene Magritte and writer Phillipe Soupault. His experiments with foreshortening, photomontages, multiple exposures, and other techniques led to many complex and highly collected works found in museums and private collections around the world.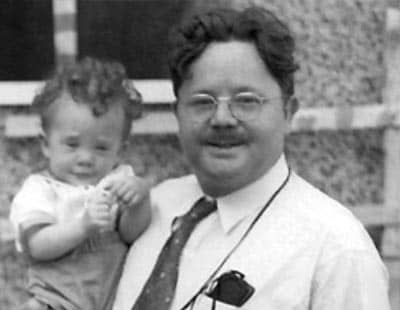 Paul W. Hollingshead
Portrait photographer Paul W. Hollingshead is a prime example of how NYIP has helped students realize their photography dreams. He was born in 1896 in Minersville, UT, and in 1911 he received his first box camera, a #2-A Brownie with two viewfinders for both portrait and landscape, a pull-up tab for three apertures, and a pull-up tab for time exposure. Over time, his love of photography grew, and he dreamed of attending the New York Institute of Photography and become a professional photographer. From 1920–1922, he worked as a blacksmith for PG&E, installing power lines for the northern California Pitt River Project. His goal was to save up money so he could study photography.
Against the advice of his family, neighbors, bank, and local minister, Paul boarded a train to New York City in 1922. He wrote, "They all painted a picture of how a country boy would be robbed and left penniless in a strange cold-blooded city." With a straw suitcase, a wool cap that appears in many of his New York photos, and wearing his World War I Army overcoat, he traveled to the Big City and enrolled in NYIP in late fall.
Paul graduated from NYIP in early 1923, with the goal of heading to Hollywood to become a cinematographer. Instead, he was hired as First Assistant and later Studio Manager by master fashion photographer Edward Steichen, and brought skills from his training, like how to use artificial lighting, to Steichen's studio. He worked for the next five and a half years with the many celebrities and models that were Steichen's claim to fame, for clients like Vogue and Vanity Fair. After this amazing apprenticeship, he and his wife Vera moved out to California where he opened his own studio, focusing on architecture and interiors, families and children, flowers and plants, and commercial work. He died in 1974, and in an exhibit of his work at UC Davis Buehler Center, an art critic wrote, "This exhibit reveals Hollingshead's gift for capturing the personality and charm of his models. His photographs tell great stories, and can be considered important documents of times past: windows to a world some will remember with nostalgia, and others will glimpse—with wonder—for the first time."